Flat bottom silos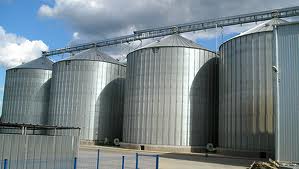 FLAT BOTTOM SILOS
SLAV-CHAINS LTD
offers complete solutions for design, supply, errection and equipment of flat bottom silos
for long-term storage of large quantities of grain, seeds and dranular products.
THINKING ABOUT OUR CUSTOMERS
Flat bottomed silos are made of corrugated structural steel

S390GD

galvanized with zink 450 gr/m2 or on request 600 gr/m2, Galfan coating or Magnelis

The vertical pillars are made of structural steel

S390GD

galvanized with zink 450 gr/m2 (or 600 gr/m2 on request) which eleminate the effect of deformation the sheet after filling the equipments by grain.

The use of corrugated steel ensures the construction durability, assuring longer lifetime of a silo, or less heating in the summer.

The side plating assembly is so called

"BRICK TYPE"

so as to extend the life-time of the silo.

The silos are equiped with vents and turbo-ventilators which eliminates water condensation under the roof in case of temperature differences inside and outside the silo.
All silos are equiped with

VENTILATION SYSTEM

simultaneously cools and aerates (ventilated) the grain

The Flat bottom silos obtain TEMPERATURE MONITORING SYSTEM

, which allows a constant overview of the garin paramenters.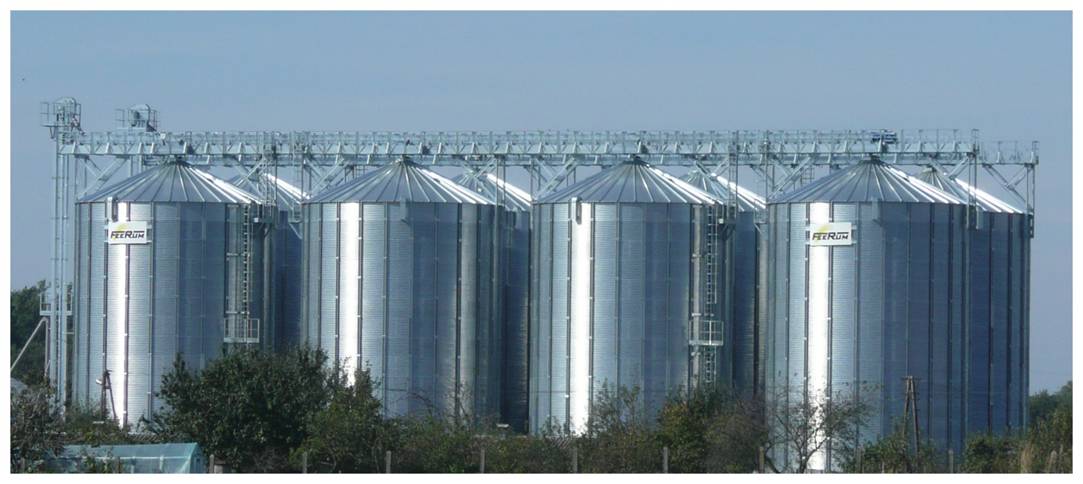 FLAT BOTTOMED SILOS standard equipments:
Roof vent

Turbo foof-ventilator

Galvanized roof hatch
Galvanized side hatch
Poles together with the support structure of the silo - galvanized
Set of mounting galvanized screws of grade 8.8
Set of washer assembly
Set of anchors fixing the silo to the ground
Sealant for galvanized steel
Foundation guidelines for the selected silo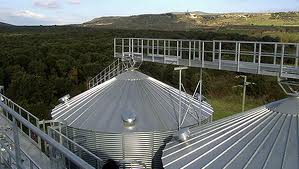 SLAV-CHAINS LTD
PRODUCE ALL THE EQUIPMENT YOU NEED FOR YOUR GRAIN STORAGE PLANT:
CHAIN CONVEYORS (REDLER)

-

they are used for horizonatal movement of grain and granular products. The CHAIN CONVEYORS produced by

SLAV-CHAINS LTD

are designed to ensure long-time hard work with minimum maintenance costs.




BUCKET ELEVATORS

- they are used for vertical movement of grain, seeds and granular products. The bucket elevators are used for filling the silo with the grain.


UNLOADING AUGERS

- mounted in the concrete floor they unload the silo.


SWEEPT AUGERS

- they sweept the grain from a bin floor

VALVES

- The two-way valves and three-way valves are used to diverting the product flow. Manualy or electricaly operated.

SLIDING GATES

-Produced in galvanized steel they can be manualy or electrically operated


CATWALKS

- galvanized, with hand railing and mounting brackets

ELEVATOR TOWERS

- Galvanized construction with stairs and operating platforms


RECEIVING PIT

- it can be concrete receiving pit or bolted construction produced from galvanized sheet metal